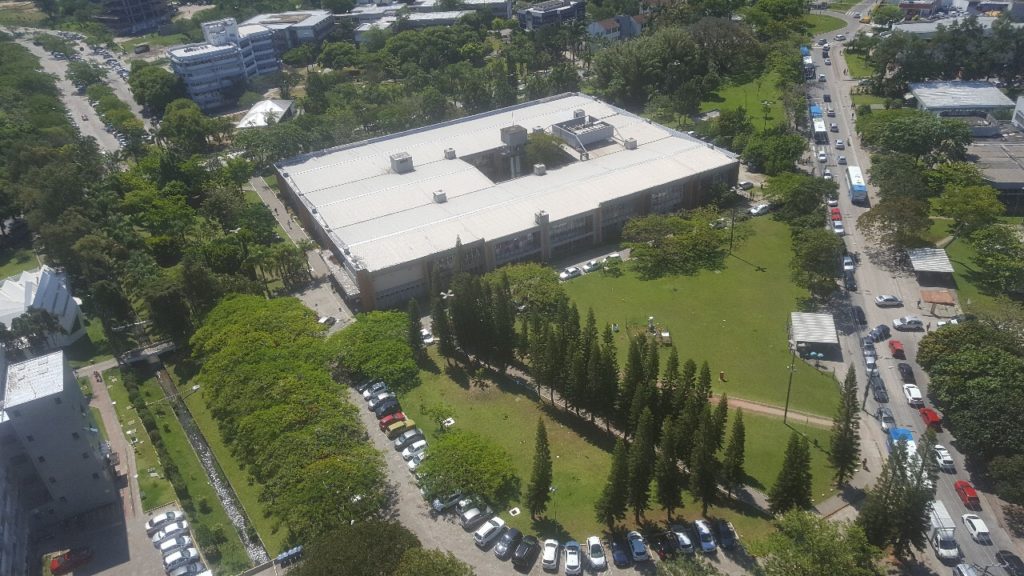 UFSC University Library (BU) is a supplementary unit linked to the University Rectorate consisting of a central library, nine branch libraries, a reading room, and an administrative structure comprised of the following sectors: Information Diffusion; Collection Development and Information Processing; Technology, Digital Content and Innovation; Office of Planning and Management, Advisory Board, and Director's Office.
Learn more about the University Library by browsing the menu on the left.
BU/UFSC Key Figures
Potential Users
 69,977
Average Daily Users
 4,719
Physical Collection: current collection
No. titles
 241,426
No. copies
 855,725
Loans
Per day
 1,410
Per year
 335,946
Returns
Per day
 1,352
Per year
 322,210
Renewals
Per day
 2,645
Per year
 965,396
Information Literacy Trainings
 684
Number of Participants in Trainings
 9,372
Notes:
1) These figures are from the period between December 2015 and November 2016.
2) In addition to the physical collection, BU/UFSC also provides access to several online databases covering different areas.